Address:

The Beeches

66 Bradford Road,

Stanningley

LEEDS

LS28 6DX

Tel:

(0113) 2563951

Email:
| | |
| --- | --- |
| | Private Car Park |
| | New Pudsey (0.7 miles) |
| | Bradford Road (459 ft) |
| | Access Ramp |
Westroyd Funclub is based in our Out-Of-School room at Little People Stanningley, a converted Edwardian Manor house, which also offers childcare for children from 3 months upwards. The room is bright and vibrant offering a homely atmosphere with kitchen and bathroom facilities. The children have access to the Nursery playgrounds which boast a wonderful mature outdoor play area, including sensory garden
We open at 7.30am and offer breakfast to the children before they start their busy day at school. Children are then escorted to their classrooms for the start of the school day.
At the end of the school day we collect the children from their classroom and provide an afternoon snack on arrival at Funclub. The children are then free to play games, outdoors or indoors, or join in a variety of arts and crafts until we close at 6pm.
Funclub is open to children from any school during School Holidays. We are open for all holidays with the exception of Bank Holiday Mondays, Christmas Day, Boxing day, New Years Day, and the 3 days between Christmas and New Year.
Prior to each school holiday we issue a Booking form and Newsletter via email for you to book a place, to be on the mailing list please complete an application form, available on our Downloads page.
Our team plan some general activities for the children, which are detailed on our Newsletter, these will be enhanced and developed once the children are in the setting as they add in their own ideas.
Becky joined our team back in 2008, having previously developed to deputy manager at other settings she initially joined our team at the Bramley site, supporting Linzi. Becky joined the leadership team at the Stanningley site in 2011 and her cheerful face has been a hit with parents, children and staff.
Becky loves to research new ideas in childcare and will happily tell you about her latest passion. Becky's ideas have ranged from introducing recycling to developing responsive planning with huge success!
Becky is extremely experienced in planning and supporting a provision for children with additional needs. Having had family experience herself she is sensitive and understanding to the the needs of both parent and child. Becky has spent time at all sites sharing ideas and co-ordinating the support we offer children with additional needs ranging from children with physical disability to children who require support in their speech and language skills.
Becky has studied to degree level achieving a Foundation degree in Early Years. Becky is an understanding Mum herself, to the adorable Edie and Iris, who also join us at Little People.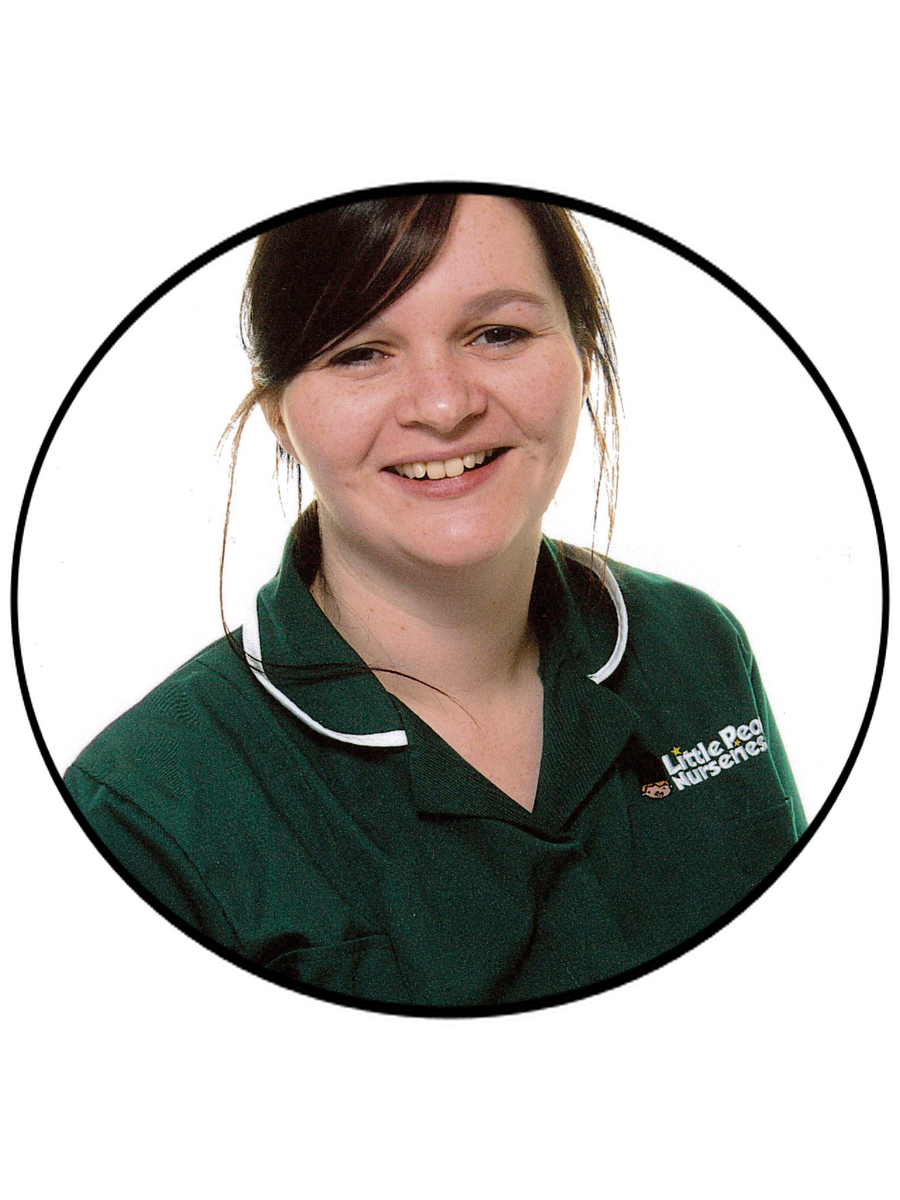 Theresa joined the team at Little People Stanningley back in 2009 and has progressed in seniority over her time with us.
Qualified in both Childcare and Team Leading her friendly and calm manner is an asset to our Management Team. She is a big hit with children, staff and parents for her approachable friendly nature.
Theresa is an understanding mum herself, to the adorable Lucy, who joins us here at Little People.